Best Eats at Ferry Building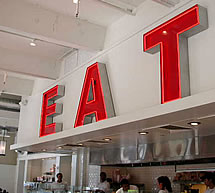 By Karen Solomon
How can I possibly choose? If you've already visited the decadent halls of the San Francisco Ferry Building, reopened in 2003 as a divine, gourmet food emporium, you can appreciate the difficulty of choosing the best of the absolute best. Luxurious food and drink offerings that showcase best of the region—Tsar Nicoulai Caviar, Hog Island Oyster Company, and Acme Bread, to name a few—make these halls as unlike a fast-food mall as a filet mignon is unlike a McDonald's hamburger....
Lawyers, Hills, Dumplings ...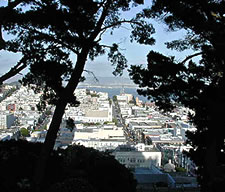 By Louis Martin
In San Francisco you can gain one kind of perspective by going to the top of a hill and looking down. Take the Ina Coolbrith Park at the top of Russian Hill. You look down on Broadway and North Beach. If you love those places, it is like standing back and looking at the body of a beautiful woman. You feel good and excited. Or go over to the "poets' corner" of the park and stare out at "The Rock." Gives you another feeling, a little eerie....
Bush, Bars & Plein Aire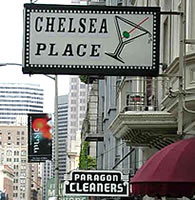 By Louis Martin
She who was lost has been found, and I am happy—Chan me kwam sook. "Sa buy dee mai, Fornthipa Xongyingsakthaworn?" (How are you, Fornthipa Xongyingsakthaworn?) She is "Fong," now calling herself "Michelle" and working at Chelsea Place on Bush Street. What a transformation of names. "Pornthipa Yongyingsakthaworn" to "Fong" to "Michelle." If I did the same thing, I would be down to lower-case letter l....
Frogs in Space
By Joe Smith
A few days after the space shuttle disintegrated in earth's upper atmosphere, a frog crawls out of the mucky pond near my house and croaks out the first, hoarse frog song of the season. "Hear that?" asks Charlie as the notes float in with the dusk through my kitchen window, opened wide to let out the smoke from our hand-rolled cigarettes. It's a sad song, as if the lone frog is wondering where all the lovely alder leaves have gone since he last looked up, a lament like a blues ...
Existentialism & Family Values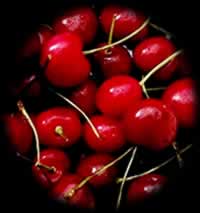 By Louis Martin
Summer is gone. I'm moving on. I'm beginning to care about things again. But I'm not sure that is good. You see, I had a wonderful summer. A little voice kept whispering, "I don't care anymore, I don't care." I loved that little voice. I had not heard it for so long. It was wonderful to stop and feel that nothing really mattered that much. Or let me put it another way: that few things mattered, very few. Breathing, a smile, the fog as it moved in over the bay, a sunrise, a sunset, red wine on an empty stomach ...
Sleigh Bells in August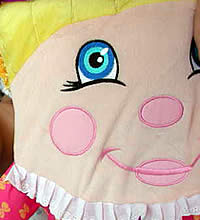 By Louis Martin
"Life is not a choice," she said when I come into her room at the hospital. A machine was pumping blood and water out of her lungs, making the gurgling sound of a fish aquarium. I looked at her and her eyes filled with tears. She lay in the bed like a sick child. She did not look like the young woman I met six months ago working in an underground bar in Chinatown. Now she reminded my of my own daughter, with black hair rather than brown, more heavy-set, and with Chinese features....