Year of the Yang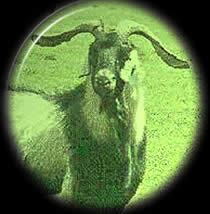 By Joe Smith
Every year, fallen leaves clog the drainage ditch, creating a skinny pond along the road, a creek that's forgotten where it came from or where it's supposed to go. Reeds call the place home, and duckweed and algae. Nameless foamy scum has a chance to settle in and relax during the first warm days after the torrents of winter, and a few iris, about to unfurl purple banners along the banks. And frog eggs. Great clusters of them, like transparent grapes, cling to tangles of waterlogged twigs. If the stars weren't nearly as large as we think they are ...
Are You Happy?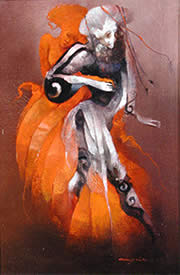 By Louis Martin
Ni goaxing ma? (Are you happy?), I asked my Chinese friend. Ni goaxing, wo goaxing (You happy, I happy), she said. What a novel idea, I thought. We were over at the Laurel Court bar at the Fairmont Hotel sipping martinis and listening to Eric Shifrin play a lovely medley of oldies—-"Deep Purple," "Darn That Dream," "Diamonds Are a Girl's Best Friend," "All the Way," "Besame Mucho" ... She gave me a little kiss. "I'm very happy," I said. "I very happy too," she cooed. She had been holding my hand but now began to stroke my palm with one of her fingers. I think Eric also played a song called "Died and Gone to Heaven in San Francisco" but I might be wrong about that.... (Image above: La Compagnie de l'Ombre, © Anne Bachelier.)
Many Lies, One Big Truth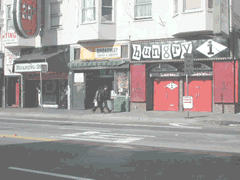 By Louis Martin
"Do all Chinese girls lie?" I asked Choy Yen, a dancer at the Hungry i, that question. She had been drilling me in Chinese on the parts of the body. When we got down to the waist, the conversation turned general, then to the subject of truth and honesty. That's when I asked her about Chinese girls and lies. She smiled sweetly at me, as though in recognition that I had just penetrated one of the great mysteries of the East. She had been telling me that she lied to her father about getting a grant to go to school. Her father used to be rich but is not now....
Lost Coast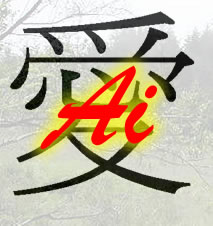 By Joe Smith
Highway One presents a mirror image of the itineraries taken by ancient Hellenic mariners. Raised on tales of the fabulous creatures that inhabited the open sea and lacking the tools to navigate those trackless blue prairies, they would row or tack along the shores of the mainland and the archipelagoes, always keeping terra firma within sight. For most of its sinuous route through Mendocino County, Highway One hugs the sea. At one point, though, about twenty miles north of Fort Bragg, the two-lane turns inland and twists its way eastward over the thickly forested hills....
Art, Perspective & Tea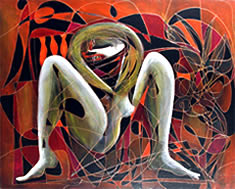 By Louis Martin
I have been hitting the bars and restaurants in San Francisco for quite awhile now. I have been circling Nob Hill, plunging down into the Tenderloin, getting ploughed there ... But in all my wondering around, I have walked right by a part of the City as if it did not exist. I speak of the art galleries. I have treated them as if they n'avoir aucune importance, were of no account. Shame, shame on me. To remedy the situation I decided to go out and "hit the galleries." (Image above: Femme des Carres, © Jean-Claude Gaugy.) ...