Sex on the Beach, Vino d'Italia ...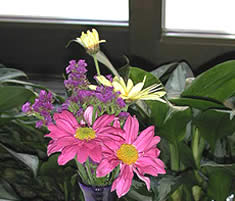 By Louis Martin
My Friend Xiao Fan and I are having lunch downtown at Le Central on Bush Street. It is about two in the afternoon and the business lunch crowd is now thinning out. We have the table by the window. I like to call it the Mayor's table, because whenever Mayor Willie Brown is there, he gets it. I tell Xia Fan this. "If he were here today," I say, "we would be over there." I point to the back of the restaurant toward the restrooms. She laughs. She knows how things are....
Magnolia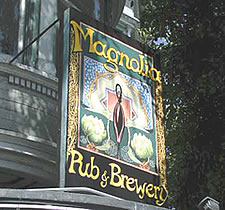 By Joe Smith
It's nearly an hour since the bewhiskered brute with the big axe and his blue ox Babe passed the reviewing stand. The Shriners have passed, the tassels of their purple fezzes whipping back and forth as they turn impossibly tight circles in midget funnycars. Marijuana plants have marched past, a float of crooning matrons in corsets, hawkers of sushi and gooey cookies, trombonists, Annie Oakleys on matching geldings and a makeshift mobile jail. The smoke from blanks shot off by deputies of the mobile Kangaroo Kort hangs in the air, along with exhaust from a flatbed hauling creampuff entries to the demolition derby....
Wine, Women, and War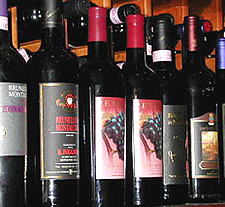 By Louis Martin
With my personal relationships in a shamble and the country at war as well, if war is what you want to call the massive bombing of an ancient city, I headed to North Beach Restaurant for something to buck me up. I knew the food to be the best, but I was curious about something: I had heard that owner Lorenzo Petroni was producing his own wine from property he owned in Sonoma. It was dinner time when I arrived on Tuesday, and we sat at a small table in the back of the Tuscan-style restaurant near the waiters' station. While I was curious about the wine, I first asked Lorenzo about himself....
Women, Bars, and B.J. Papa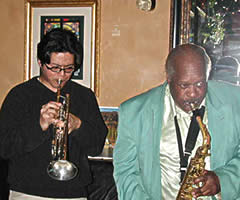 By Louis Martin
Fourteen years ago she was married to a doctor. Then came the divorce. She is Korean, and I can't quite guess her age. When she dresses and fixes her hair, she is still good looking. Before the divorce she had never worked before; she had no training, no special skills. So she became a bartender and began working the Tenderloin bars. It was kind of exciting in the beginning—guys, dates, boyfriends—but now I think it is not. She seems burned out. Two days earlier we had been sitting in the Tenderloin bar where she works. There were only two customers other than myself. One was a black guy in a stocking cap who was mumbling to himself. The other customer said nothing at all....
There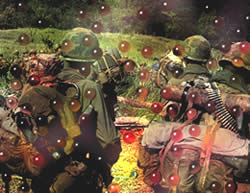 By Joe Smith
After breakfast I call my friend Zoltan in Oakland, write down his new address and tell him I'll be there in a few hours. "Anything I can bring from Mendo?" I ask. "Aside from a few pounds of sinsemilla? Maybe a few lungfuls of fresh air and a rusty skyhook," says Zoltan. In folktales, it's often the one day of "a year and a day" or the one night of "a thousand and one nights" that proves to be the maiden's salvation or unravels the hero's scheme. Once I heard a con artist in the bullpen of the jail, frisked and fingerprinted, freedomless, say he could do a year standing on his head. It was the "and a day" that gave him the willies, a rainy day without a backbone ...
In Search of The City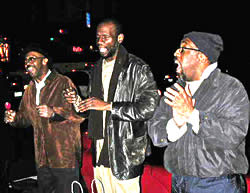 By Louis Martin
It is Thursday night and Mike Lipskin is playing the piano at Moose's. Moose himself is sitting there at the bar, full of the "presence" that San Francisco's senior jazz pianist Don Asher says he has. As usual it is a "scene" at Moose's Maybe that is why I have been avoiding it for so long. Heather, short reddish-brown hair and fashionably narrow, blue-rimmed glasses, talks about turning "a new page in her book." She is moving to New Zealand to be with her boyfriend. She is moving on more than I am, heading, as she is, to a whole new country. But now she sticks around and talks to me like she is sorry to go. I just met her but we are having trouble parting....
Winter Blue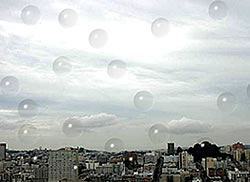 By Louis Martin
I am feeling kind of blue and decide to go for a walk despite ominous gray clouds I see from my window. Over the years I have noticed that a walk can cure many problems. I'm quite certain that a lot of psychiatrists would be out of work if their patients only knew about walking therapy. I hit the street at Jones, between Sacramento and Clay, and for a couple of blocks all is well and I'm beginning to feel on the brighter side. I head up Jones towards the Bay. But then at Jones and Pacific the rain begins. First there are only a few tentative drops, then it begins to come down hard. I duck into the entrance to an apartment building and get out my umbrella. I like rain but I do not like this rain. It seems mean-spirited....
Rope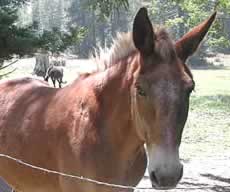 By Joe Smith
At first Charlie didn't pay all that much attention to her. As any man at the bar will tell you, real hotties arrive in town about as often as real circuses, and stay about as long. They'll pass on this information with a shrug, and tell you with a pained smile that there's no use getting worked up over nothing. But the fifth or sixth time Charlie spotted her cruising down Main in her sporty, slightly dented convertible, blonde hair streaming in the wind, her oversize sunglasses lending her an air of intrigue, he thought this one might be an exception. He tailed her. "Discreetly, of course. I parked across the street and gave her time to settle into the crowd at the art opening." ...
San Francisco Cocktail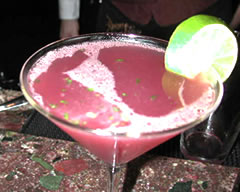 By Louis Martin
Winning feels good, especially after losing. I have recently been on a losing streak. But all things come in cycles, even as the lout knows. Faith tells you and the lout that you've hit bottom and will soon rise again. And if the cylce is a long one and you fail to detect that the turning point is imminent, then you can turn to those you like and enjoy their successes. The lout, the mooch, the deluded idler do this all the time. Why not you and me? Which is a long introduction to something you might like to know. Dave Nepove, head bartender at Enrico's and a guy with one of the most powerful smiles I have ever seen, won first prize in the Fourth Annual Chartreuse Competition held at Amante in North Beach. Dave, like me, is not big on competitions. But ...
Three Times Bummed in San Francisco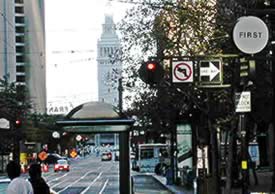 By Louis Martin
Enrico Banducci went to see Lennie Bruce perform at his mother's strip joint down in San Diego, and the sailors who frequented the place would not shut up long enough for Bruce to do his comedy routine. "Bring on more tits and ass," they shouted when Bruce appeared on stage. So Bruce stripped and showed them his behind. Nevertheless, Enrico decided to give him a try at the Hungry i in San Francisco. "He was very funny," says Enrico. "He wasn't doing much of the filthy stuff yet." When he did start doing it, says Enrico, that is when he let him go—"because I thought it was getting a little too much." Apparently Herb Caen thought the same ...