Taking Up Serpents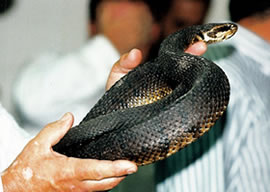 By Andrea Perkins
There are thieves, preachers, poets, murderers, healers, lawyers, and fundamentalists everywhere you go. They just wear different costumes, pick up different props. On my first day in Chattanooga, Tennesee I noticed that there were an awful lot of waffle houses. I had recently relocated from Santa Cruz, California, leaving the bedrock of nonconformity for the very buckle of the Bible Belt. I had decided that I would delve headfirst into my new surroundings. I wanted to find the real "deep South," whatever that meant. Thus, I entered one of these waffle houses, an especially prosaic looking one, or so I thought....
Bigger Than Life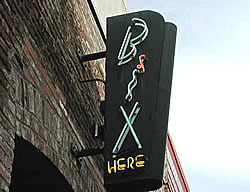 By Louis Martin
I was still feeling kind of blue and decided to drag myself out around town: dancing, dim sum, and jazz pianist Don Asher were all on my list of theraputic things to do. I did not believe it was going to make me feel any better but anything was worth a try. Winter gets me down. So does a certain lady I know. At the corner of Polk and Clay they were lined up at the Red Devil's Lounge to hear the Cheese Balls . Know the place? Black and red outside, mostly black inside with red lights and a balcony around three sides facing the stage at the far end. The crowd is "in" European-American youths with a lot of expensive leather, careful tattoos, and heads shaved close on the sides....
Winter Blue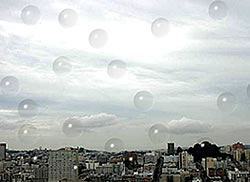 By Louis Martin
I am feeling kind of blue and decide to go for a walk despite ominous gray clouds I see from my window. Over the years I have noticed that a walk can cure many problems. I'm quite certain that a lot of psychiatrists would be out of work if their patients only knew about walking therapy. I hit the street at Jones, between Sacramento and Clay, and for a couple of blocks all is well and I'm beginning to feel on the brighter side. I head up Jones towards the Bay. But then at Jones and Pacific the rain begins. First there are only a few tentative drops, then it begins to come down hard. I duck into the entrance to an apartment building and get out my umbrella. I like rain but I do not like this rain. It seems mean-spirited....
Rope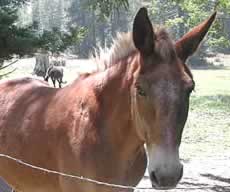 By Joe Smith
At first Charlie didn't pay all that much attention to her. As any man at the bar will tell you, real hotties arrive in town about as often as real circuses, and stay about as long. They'll pass on this information with a shrug, and tell you with a pained smile that there's no use getting worked up over nothing. But the fifth or sixth time Charlie spotted her cruising down Main in her sporty, slightly dented convertible, blonde hair streaming in the wind, her oversize sunglasses lending her an air of intrigue, he thought this one might be an exception. He tailed her. "Discreetly, of course. I parked across the street and gave her time to settle into the crowd at the art opening." ...
San Francisco Cocktail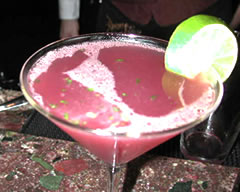 By Louis Martin
Winning feels good, especially after losing. I have recently been on a losing streak. But all things come in cycles, even as the lout knows. Faith tells you and the lout that you've hit bottom and will soon rise again. And if the cylce is a long one and you fail to detect that the turning point is imminent, then you can turn to those you like and enjoy their successes. The lout, the mooch, the deluded idler do this all the time. Why not you and me? Which is a long introduction to something you might like to know. Dave Nepove, head bartender at Enrico's and a guy with one of the most powerful smiles I have ever seen, won first prize in the Fourth Annual Chartreuse Competition held at Amante in North Beach. Dave, like me, is not big on competitions. But ...
Three Times Bummed in San Francisco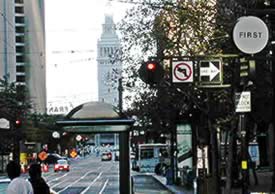 By Louis Martin
Enrico Banducci went to see Lennie Bruce perform at his mother's strip joint down in San Diego, and the sailors who frequented the place would not shut up long enough for Bruce to do his comedy routine. "Bring on more tits and ass," they shouted when Bruce appeared on stage. So Bruce stripped and showed them his behind. Nevertheless, Enrico decided to give him a try at the Hungry i in San Francisco. "He was very funny," says Enrico (left). "He wasn't doing much of the filthy stuff yet." When he did start doing it, says Enrico, that is when he let him go—"because I thought it was getting a little too much." Apparently Herb Caen thought the same ...