Saga of Holy City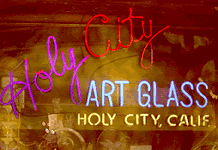 By Andrea Perkins
Current maps of Santa Cruz county still mark the spot as "Holy City," yet very little remains of this once booming West Coast mecca. Sixty years ago, it was a well-known stopping spot for travelers along the twisty Old Santa Cruz Highway. Today, all that testifies to its strange and colorful past is a rickety old post office, a quaint shed and a house....
Shearing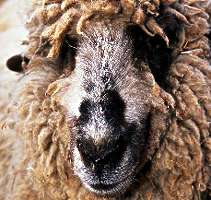 By Joe Smith
The sheep scuffling in the chute leading from the pen to the shearing barn huddle together for warmth and comfort. Those nearest the gate press against its bars, craning their necks for a glimpse of their fate. The round yellow eyes with their black slits, half-buried in the bone of their wedged skulls, remind me of the colored glass marbles we used to call aggies when we were kids playing Poison out in the schoolyard....
Beyond Road Rage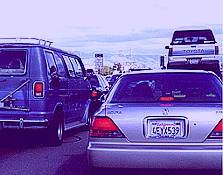 By Andrea Perkins
I'm writing this while driving down Highway 101 on a sunny weekday afternoon. Not too far off, I'm sure the gulls must be cawing, the waves must be crashing, and the breeze, unhindered, must be rustling through the long grass ... Did I say driving? Try parking. It's 4:48 p.m., and a minute ago, I was imperceptibly rolling....
Great Food With Soul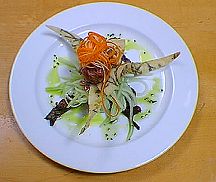 By Kathy Nguyen
Like any artistic creation, great cuisine comes from the heart and is fueled by passion. At its best, it offers a feast for the senses that thrills and delights. Deep-fried salmon rolls with Chinese hot mustard. Grilled Chilean sea bass with garlic ginger soy. Tender, oven-roasted chicken in a creamy shiitake mushroom sauce. Australian rack of lamb with fiery Korean spices....
Romance Languages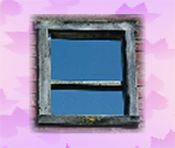 By Joe Smith
I'm replaying the ball games I've missed during my fishing trip, poring over boxscores in the old papers that always gravitate towards coffeehouses, when Adelia sits herself down in the empty chair across the table from me and begins talking. "Did you see that thing on the television last night about Romania?" The nasal wail of her voice ...